If this message is not displaying properly,
click here
to launch your browser.
Sign Up

|

Share This Newsletter

|

Get Our App

|

Like Us
Tuesday, February 26, 2013
Rick Warren: Stop Procrastinating
The Bible gives us five actions we can take to stop procrastinating:

1. Stop making excuses. "The lazy person claims, 'There's a lion out there! If I go outside, I might be killed! '" (Prov.
advertisement

advertisement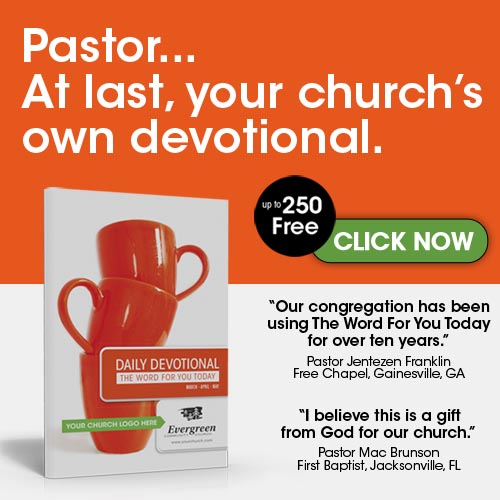 ---
The Word For You Today is designed so that the authors' names have been deliberately omitted, making it 'yours' in the fullest sense.
This Bible based, local church friendly devotional is enjoyed by thousands of churches similar to yours and designed to strengthen your connection with those who attend your church and live within your community.
This daily devotional will:
Promote spiritual growth among your members

Facilitate church growth

Encourage visitors to return

Increase your influence in the community
© Copyright 2013 Charisma Media, All Rights Reserved | 600 Rinehart Road, Lake Mary, FL | 407-333-0600